Institutul Regional de Gastroenterologie și Hepatologie ''Prof. Dr. Octavian Fodor''
Institutul Regional de Gastroenterologie și Hepatologie "Prof. Dr. Octavian Fodor" Cluj-Napoca, România, este o unitate sanitară de înaltă specializare în asistenţa medico-chirurgicală, axată în special pe patologia abdominală. Întreaga activitate a clinicii se bazează pe criterii profesionale recunoscute, de profilaxie, diagnostic, tratament şi management, a căror eficacitate este permanent evaluată şi aliniată la standardele ştiinţifice naţionale şi internaţionale.
În cadrul departamentului de chirurgie exista două blocuri operatorii cu dotari tehnice de ultima oră ce permit efectuarea unor proceduri chirurgicale de vîrf. Dintre acestea mentionăm: rezecții hepatice majore, rezecții pancreatice, rezecții gastrice și esofagiene, rezecții colo-rectale, tratamentul carcinomatozei peritoneale, etc. Multe dintre aceste procedee se realizeaza actualmente și pe cale laparoscopică, departamentul de chirurgie fiind unul de referință în țară.
Învăţământul universitar şi postuniversitar desfăşurat aici este foarte apreciat şi căutat de studenţi, rezidenţi sau tineri specialişti care vor să se perfecţioneze în domenii de vârf ale chirurgiei digestive.
Una din preocupările departamentului de chirurgie este tratamentul pacienților diagnosticați cu cancere avansate (carcinomatoză peritoneală după cancer colo-rectal, ovarian, gastric, pseudomixom peritoneal, mezoteliom peritoneal). În cadrul instituției, aceștia pot beneficia de o abordare multdisciplinară, din care tratamentul chirurgical joacă un rol important.
Echipa implicată în programul de citoreducție tumorală și HIPEC este alcătuită din: 2 medici chirurgi (dr Adrian Bartoș – coordonatorul programului și dr Dana Bartoș), 1 medic anestezie-terapie intensivă (dr Caius Breazu), 1 medic rezident chirurgie – student doctorand (dr Raluca Stoian) și 1 asistentă (As. Angelica Ariton). La selecția și managementul perioperator participă activ medici oncologi și gastroenterologi.
Selecția pacienților se face în urma consultațiilor efectuate în regim de programare. Indicația finală pentru aceste intervenții se face în urma ședințelor multidisciplinare (medici chirurgi, medic ATI, medic oncolog, medic gastroenterolog), în urma cărora se stabilește conduita pentru fiecare caz în parte.
Website: http://www.clinicachirurgie3.ro/
Contactați-ne: bartos.adi@gmail.com
English version:
"Prof. Dr. Octavian Fodor" Regional Institute of Gastroenterology and Hepatology, Cluj-Napoca, Romania, is a highly specialized medico-surgical unit with particular focus on abdominal pathologies. The entire activity of the clinic is based on recognized professional, prophylaxis, diagnosis, treatment and management of different diseases, the effectiveness of which is constantly evaluated and aligned with national and international scientific standards.
The department of surgery has two operating theaters equipped with the latest technical features that enable peak performance of surgical procedures. Among these procedures we mention: major liver resections, pancreatectomy procedures, gastric and esophageal resections, colorectal surgery, treatment of peritoneal carcinomatosis (HIPEC procedure), etc. Many of these processes are done by laparoscopic abord, surgery department being a landmark for this kind of surgery in our country.
The universitary and postgraduate education are very appreciated and fallowed by students, residents and young professionals who want to perfect their skills in top fields of digestive surgery.
One of the interest areas of the department of surgery is the treatment of patients with advanced cancers (peritoneal carcinomatosis after colorectal cancer, ovarian neoplasia, gastric cancer, peritoneal pseudomyxoma, peritoneal mesothelioma). Within our institution they can benefit from an multidisciplinary approach in which surgical treatment plays an important role.
The team involved in the cytoreductive tumor and HIPEC program is composed of 2 surgeons (Dr. Adrian Bartoș – program coordinator and Dr. Dana Bartoș), one anesthesia and intensive care physician (Dr. Caius Breazu), 1 surgery resident doctor – PhD student (Dr. Raluca Stoian) and 1 nurse (As. Angelica Ariton). Oncologists and gastroenterologists have an active role in the selection and perioperative management of these patients.
The patient selection is carried out under scheduled consultations. The final indication for these interventions is the result of multidisciplinary meetings (surgeons, anesthesiologist, oncologist, gastroenterologist), in witch is established the proper management for each case.
Website: http://www.clinicachirurgie3.ro/
Contact: bartos.adi@gmail.com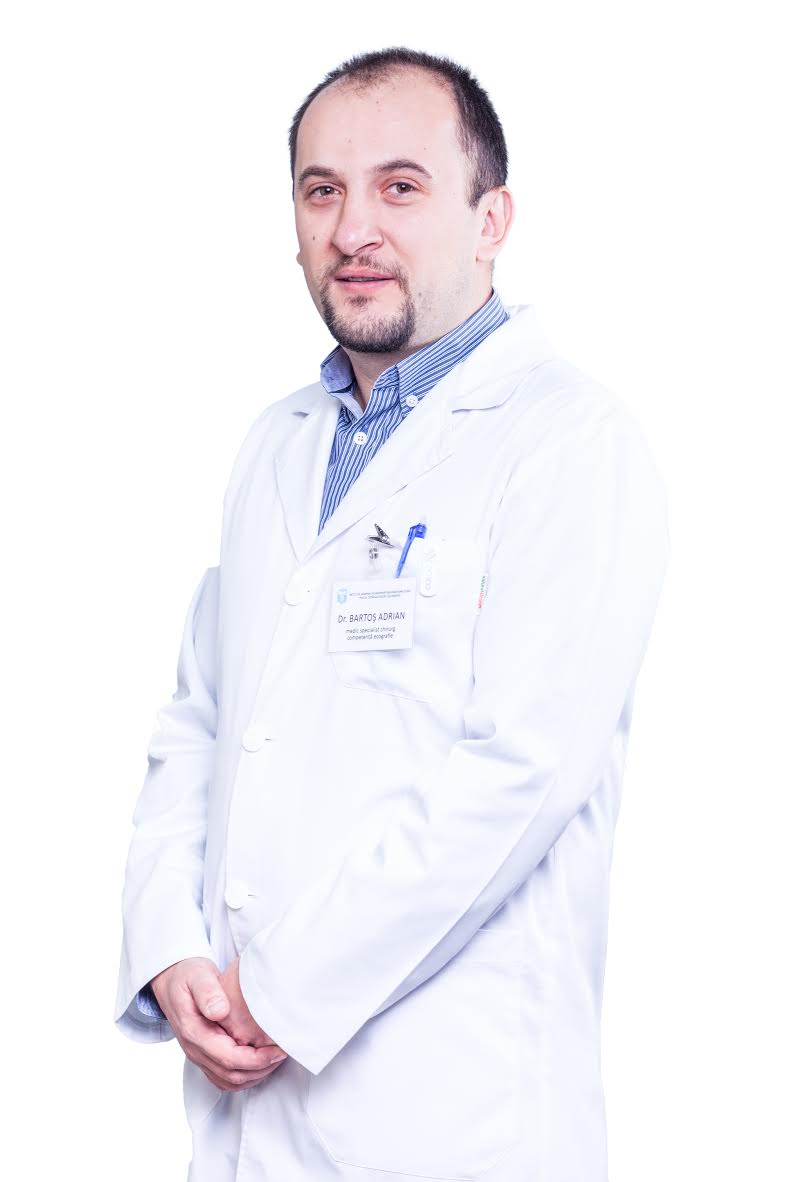 Dr Adrian Bartos
Treats: Colorectal Origin Pseudomyxoma Peritonei (PMP) Malignant Mesothelioma PC from Ovarian Cancer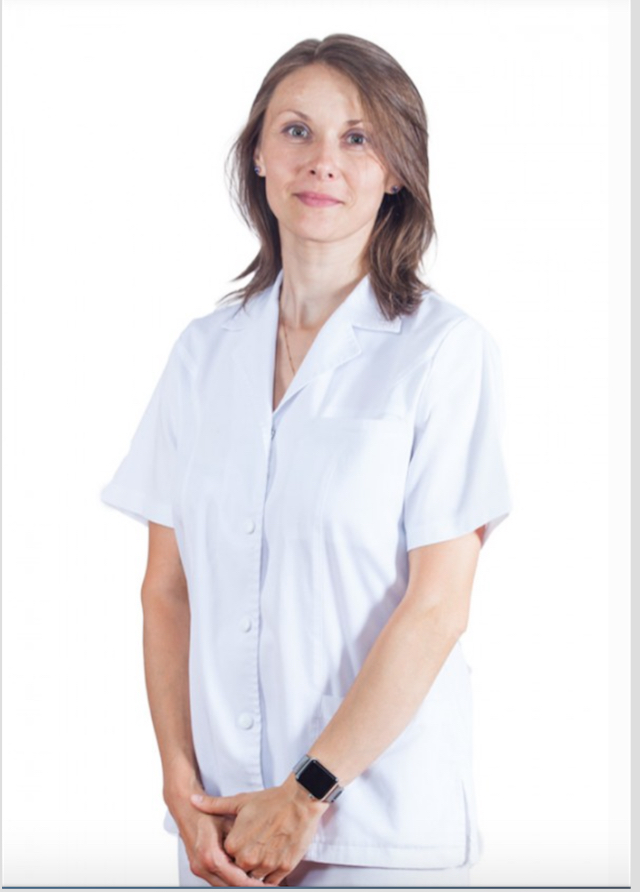 Dr Dana Bartos
Treats: Colorectal Origin Pseudomyxoma Peritonei (PMP) Malignant Mesothelioma PC from Ovarian Cancer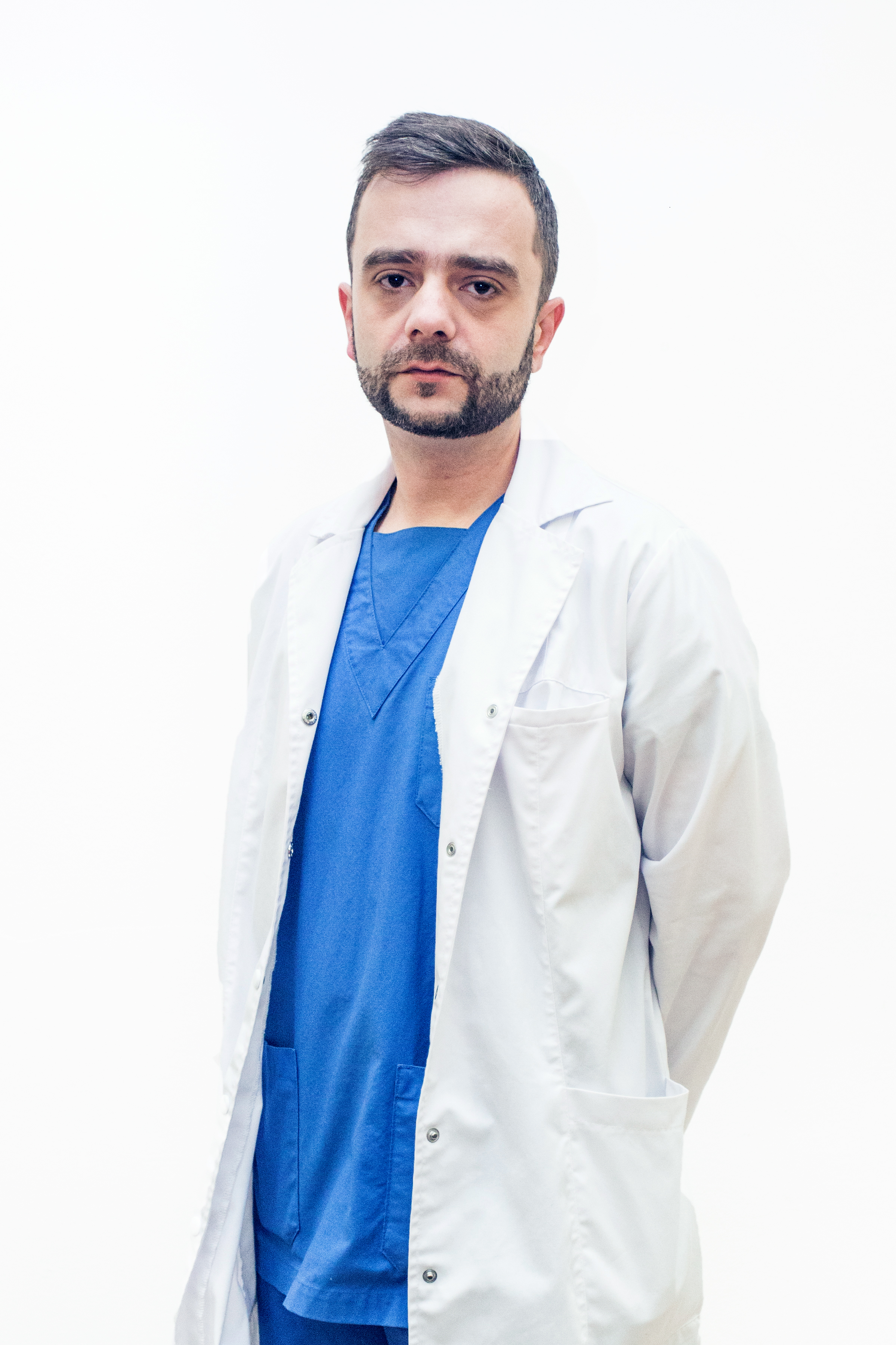 Dr Caius Breazu
Treats: Colorectal Origin Pseudomyxoma Peritonei (PMP) Malignant Mesothelioma PC from Ovarian Cancer